Grand Rounds
Our Grand Rounds are CPD events for Optometrists held every 2-3 months.
Location: Usually held in the proximity of our four clinics – Doncaster, East Melbourne, Malvern and Vermont South.  Exact venue details are notified via invitation, and are posted on this page 'Upcoming Events' as well as ESA's Facebook page.
Format:  The format for our Grand Rounds is usually based on two speakers per evening, and includes presentation of latest literature relevant to the topic/s, and 2 or 3 case-studies selected for interesting and unique features, including, for example: cataract surgery, ICG Angiography, B scans, ERG's and clinical trials. Discussion and interchange of ideas and observations is encouraged. The formal time will always meet CPD requirements and we aim to manage the total session, mindful that these sessions are generally at the end of a full working day.
For further information or to register for future Grand Rounds, please contact us via email: events@eyesurgery.com.au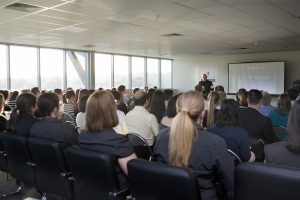 Upcoming Events

Grand Rounds Webinar
Due to the Coronavirus (Covid-19) pandemic, ESA's Grand Round Event on Tuesday 17 March 2020 at Forest Hill has been cancelled.
Instead it will be run the next day as a Live Webinar on Wednesday 18th March at 7:00pm. Click 'Register Here' to book.
Speakers:
Dr Jacqueline Beltz, Corneal, Refractive & Cataract Surgery Specialist Ophthalmologist 
Presenting: 'Presbyopia correction at the time of cataract surgery'
Learning Objectives:
Understand the different options for correcting presbyopia at the time of cataract surgery
Understand the strengths and weaknesses of these different options
Recognise relevant patient selection factors for different options for presbyopia correction
Develop some insight into the next/future generation of options for presbyopia correction
Dr Helen Chan, Glaucoma & Cataract Surgery Specialist Ophthalmologist
Presenting 'What to expect when your patient's expecting: Glaucoma and pregnancy'
Learning Objectives:
Understanding risks of glaucoma medication during pregnancy
Counsel patient regarding techniques to minimise drug concentrations, and being aware of other options for pressure control
Be aware of need for multidisciplinary care (optometry, ophthalmology, obstetrics, genetics)
3 (1.5 T) CPD Points Approved by Optometry Board of Australia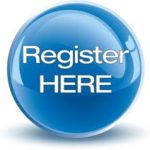 Future Grand Rounds
Wednesday 15th April 2020, Manningham Function Centre
Speakers: A/Prof Salmaan Qureshi & Dr Ben Connell
Monday 11th May 2020, Kooyong Lawn Tennis Club
Speakers: A/Prof Andrew Symons & Dr Weng Ng