Grand Rounds Events
Our Grand Rounds Events are CPD events for Optometrists held every 2-3 months.
Location: Usually held in the proximity of our four clinics – Doncaster, East Melbourne, Malvern and Vermont South, or via webinars with Redback Connect.  Exact details are notified via invitation, and are posted on this page 'Upcoming Events' as well as ESA's Facebook and LinkedIn page.
Format:  The format for our Grand Rounds is usually based on two speakers per evening, and includes presentation of latest literature relevant to the topic/s, and 2 or 3 case-studies selected for interesting and unique features, including, for example: cataract surgery, ICG Angiography, B scans, ERG's and clinical trials. Discussion and interchange of ideas and observations is encouraged. The formal time will always meet CPD requirements and we aim to manage the total session, mindful that these sessions are generally at the end of a full working day.
For further information or to register for future Grand Rounds, please join our mailing list.
Upcoming Grand Rounds Events
ESA Grand Rounds Event at Forest Hill
We're back – in person!
Wednesday 1st June 2022
6.00 for 6:30pm until 8:30pm at Canterbury International Hotel, 326 Canterbury Rd, Forest Hill VIC 3131
Speaker: A/Prof Salmaan Qureshi
Presenting: "Macular degeneration: contemporary understanding and future directions"
Learning Objectives:
To understand the clinical and OCT signs of macular degeneration and its mimickers
Identifying different grades of AMD and relative risk at each grade for progression to AMD
The current evidence based best practice in managing AMD
Novel therapeutic targets for new AMD therapies (for both geographic atrophy and neovascular AMD)
Speaker: Dr Jacqueline Beltz
Presenting: "Presbyopia correction at the time of cataract surgery – patient selection, optimisation and conversations"
Learning Objectives:
To demonstrate knowledge of different options for presbyopia correction at the time of cataract surgery
To consider appropriate patient selection for the different technologies
To discuss importance of optimisation of ocular health prior to biometry and IOL selection
To understand the complex patient education and consent process required when considering presbyopia correction
COVID-Safe Event
Triple COVID-19 Vaccination required or medical exemption. Surgical/N95 masks optional, and available at the venue.
Canterbury International Hotel – Grand Ballroom
326 Canterbury Road
Forest Hill VIC 3131
Limited parking will be available on site.
1.5 CPD Points Approved by Optometry Australia.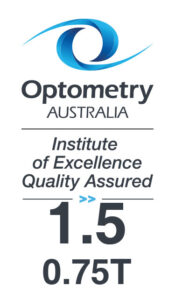 Click 'Register Here' to RSVP via Eventbrite.
Registrations close Friday 27th May 2022.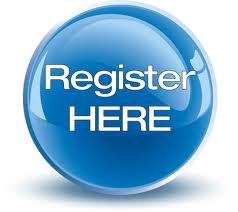 For further information or to register for future Grand Rounds, please join our mailing list.

Events Mailing List
Enter your details to join our mailing list and stay up to date with all upcoming events.