Grand Rounds Events
Our Grand Rounds Events are CPD events for Optometrists held every 2-3 months.
Location: Usually held in the proximity of our four clinics – Doncaster, East Melbourne, Malvern and Vermont South, or via webinars with Redback Connect.  Exact details are notified via invitation, and are posted on this page 'Upcoming Events' as well as ESA's Facebook and LinkedIn page.
Format:  The format for our Grand Rounds is usually based on two speakers per evening, and includes presentation of latest literature relevant to the topic/s, and 2 or 3 case-studies selected for interesting and unique features, including, for example: cataract surgery, ICG Angiography, B scans, ERG's and clinical trials. Discussion and interchange of ideas and observations is encouraged. The formal time will always meet CPD requirements and we aim to manage the total session, mindful that these sessions are generally at the end of a full working day.
For further information or to register for future Grand Rounds, please join our mailing list.
Upcoming Grand Rounds Events
ESA Grand Rounds Event at Doncaster
Tuesday 16th August 2022
6.00 for 6:30pm until 8:30pm at Manningham Civic Centre. 699 Doncaster Road, Doncaster VIC 3108.
Speaker: Dr Ben Connell
Presenting: "Corneal topography in a modern practice: A Case Based Discussion"
Learning Objectives:
Understand the different elements of corneal topography
Appreciate how corneal topography can be used in common clinical presentations
Appreciate the limitation of corneal topography
Speaker: Dr Weng Ng
Presenting: "What to suspect when there is a Field-Disc mismatch"
Learning Objectives:

Attendees should be aware that Field-Disc mismatch is not uncommon and it requires a systematic approach to come to a diagnosis
Attendees will learn that some retinal conditions and procedures may produce a visual field defect which may mimic glaucomatous field loss
Attendees should be aware that congenital optic disc anomaly, acquired optic disc injury and other neurological conditions may also present with visual field loss that could suggest glaucoma
COVID-Safe Event
Triple COVID-19 Vaccination required or medical exemption. Surgical/N95 masks optional, and available at the venue.
Manningham Civic Centre
699 Doncaster Road, Doncaster VIC 3108.
Limited parking will be available on site.
1.5 CPD Points*
Approved by Optometry Australia 
Click 'Register Here' to RSVP via Eventbrite.
Registrations close Thursday 11th August 2022.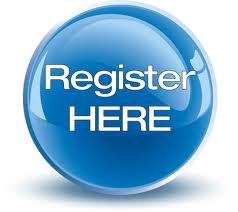 For further information or to register for future Grand Rounds, please join our mailing list.
Events Mailing List
Enter your details to join our mailing list and stay up to date with all upcoming events.