Dr Ben Connell
MBBS, FRANZCO, MPH
Dr Ben Connell is a Specialist Ophthalmologist and Principal Associate at Eye Surgery Associates, where he provides specialist cataract, refractive and corneal surgery services.  Dr Connell was one of the first surgeons in Victoria to perform Laser-Assisted Cataract Surgery using the Femtosecond Laser technology.  He also provides Laser Vision Correction (LASIK), a procedure that can reduce patient's dependence on glasses and contact lenses.  Corneal surgery to correct keratoconus and other corneal disease is also offered to patients under Dr Connell's care.
Dr Connell's interest in Opthalmology started in 1992, when, as a medical student, he undertook a project at the Fred Hollows Foundation in Eritrea, Africa.
After completing his internship in 1995, Dr Connell worked at St Vincent's Hospital, Melbourne.  He then undertook ophthalmology training at the Royal Victorian Eye & Ear Hospital Melbourne, and was engaged as a Senior Registrar in his final year.  He then went on to complete Advanced Subspecialty Surgical training at the Manchester Royal Hospital and Moorfields Eye Hospital, London, specialising in cataract surgery, laser vision correction and corneal transplantation. He also held an Honorary Consultant Position at the Manchester Royal Eye Hospital.
Dr Connell has a strong academic interest in medical auditing, in particular working on the development of tools to enable surgeons to audit their surgical outcome.  He believes this is a significant tool in enabling best possible patient outcomes.  Dr Connell has a particularly thorough and detailed approach to auditing his own surgery.  This allows him to regularly present his results to his peers at conferences and offer his own patients realistic expectations regarding their own surgery.
He holds an appointment at the Royal Victorian Eye & Ear Hospital as a Consultant with the Corneal Unit.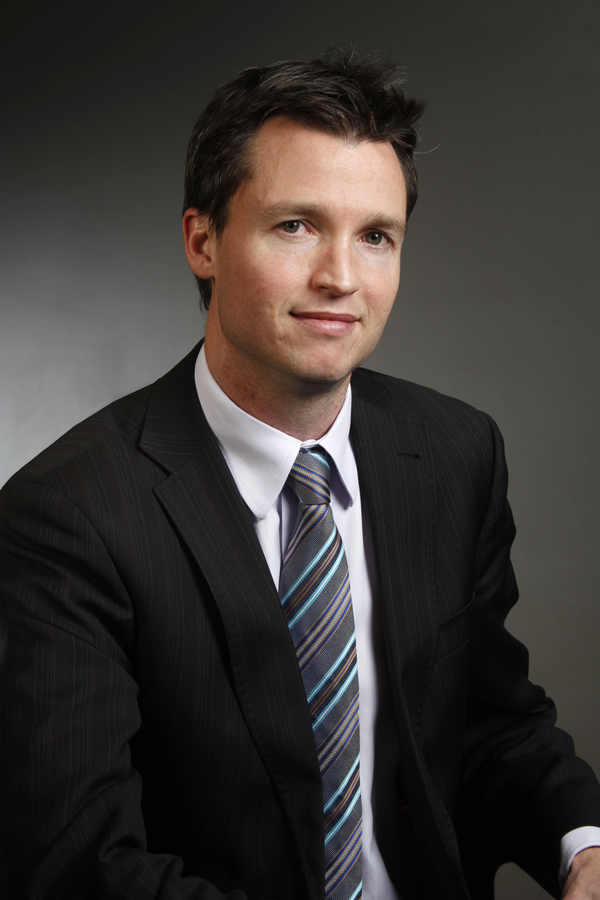 Practice Locations
Doncaster
East Melbourne
Vermont South
Speciality Interests
Cataract
Corneal
Laser Eye Surgery
Positions Held
Consultant: Corneal Unit, Royal Victorian Eye and Ear Hospital: 2007 - Current
Course lecturer and examiner at the Australian College of Optometry - Certificate in Ocular Therapeutics: 2015 - Current
Publications
B. Connell, G. Brian, and M.J. Bond, A case-control study of biometry in healthy and cataractous Eritrean eyes, Ophthalmic Epidemiol 4 (1997), 151-155.
B. Connell, Z. Kamal, and A.A. McNab, Fulminant orbital cellulitis with complete loss of vision, Clin Exp Ophthalmol 29 (2001), 260-261.
B.J. Connell, R.M. Wilkinson, J.M. Barbour, L.W. Scotter, J.L. Poulsen, M.G. Wirth, R.W. Essex, R. Savarirayan, and D.A. Mackey, Are Duane syndrome and infantile esotropia allelic?, Ophthalmic Genet 25 (2004), 189-198.
B.J. Connell, A. Tullo, P.B. Morgan, and M. Armstrong, Pseudomonas aeruginosa microbial keratitis secondary to cosmetic coloured contact lens wear, Br J Ophthalmol 88 (2004), 1603-1604.
A.J. Buller, B. Connell, and A.F. Spencer, Compliance: clear communication's critical, Br J Ophthalmol 89 (2005), 1370.
B.J. Connell, A.B. Tullo, N.R. Parry, L. Brown, A. Osman, and M. Edwards, Vitamin A deficiency presenting with microbial keratitis in two patients in the UK, Eye (Lond) 20 (2006), 623-625.
B. Connell, M. Armstrong, and A. Tullo, A case of recurrent infectious crystalline keratopathy secondary to Haemophilus influenzae, Eye (Lond) 21 (2007), 427-428.
B. Connell and M.S. Loughnan, Corneal Graft Rejection, in: Corneal Transplantation, R.B. Vajpayee, N. Sharma, G.C. Tabin, and H.R. Taylor, eds., Jaypee Brothers Medical Publishers (P) Ltd., India, 2010, pp. 120-125.
D.M. Gore, A. Iovieno, B.J. Connell, R. Alexander, G. Meligonis, and J.K. Dart, Peripheral hypertrophic subepithelial corneal degeneration: nomenclature, phenotypes, and long-term outcomes, Ophthalmology 120 (2013), 892-898.
R.G. Lindsay, B.J. Connell, and G.R. Snibson, Contact lens management of keratoconus in a patient with residual astigmatism resulting from implantation of a toric intraocular lens, Clin Exp Optom 96 (2013), 238-241.
B. Connell and T. Ward, Leveraging the EHR to Facilitate Efficient Surgical Audit: A Case Study from a Ophthalmic Private Practice, Stud Health Technol Inform 227 (2016), 14-20.