Dr Helen Chan
MBBS (Hons), BMedSci, FRANZCO
Dr Helen Chan is a Specialist Ophthalmologist in Glaucoma and Cataract Surgery.
Dr Chan graduated from the University of Melbourne with the Lorna King medal as the top student in her year in the final clinical examinations. After graduation she worked for the World Health Organisation as an intern in their Blindness Prevention unit, producing a report on eye care capacities in the Western Pacific region which contributed to the WHO's Global Action Plan for Eye Health.
Dr Chan completed her specialist ophthalmology training at the Royal Victorian Eye & Ear Hospital. She was the top graduating ophthalmologist in her year across Australia and New Zealand and winner of the Howsam medal. She then undertook subspecialty fellowship training in glaucoma at the University of Oxford.
She has published several textbook chapters and papers, and presented at international conferences. She has held teaching positions at the University of Melbourne and the University of Oxford. She has organised College examinations for ophthalmology registrars in training, as well as acting as an invited examiner for the International Council of Ophthalmology.
I care deeply about providing my patients with the best treatment possible. I aim to combine a friendly, caring approach with specialist advice and the latest innovations in medical, laser and surgical therapies.
Dr Chan commences with Eye Surgery Associates in February 2019.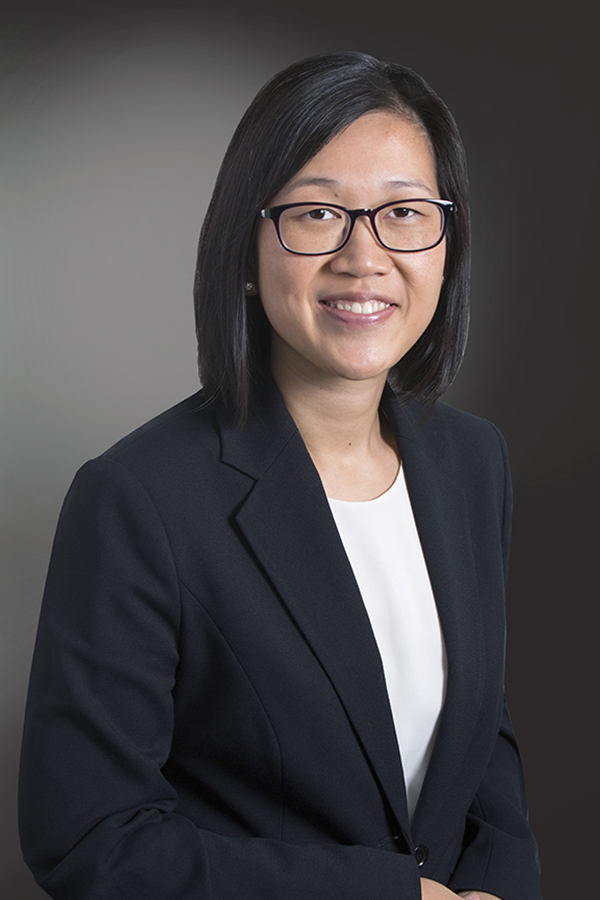 Practice Locations
Doncaster
East Melbourne
Vermont South
Positions Held
Glaucoma Fellow to Professor John Salmon at Oxford Eye Hospital, University of Oxford 2018-present
RANZCO-Accredited Ophthalmology Registrar at Royal Victorian Eye & Ear Hospital Melbourne 2014-2018
Surgical Resident at Royal Melbourne Hospital 2013-2014
Intern - General Medicine, General Surgery & Emergency at Royal Melbourne Hospital 2012-2013
Sub-Intern at the Massachusetts Eye & Ear Infirmary at Harvard Medical School 2010-2011
Achievements
Howsam Medal (1st in Australia & New Zealand in Fellowship examinations), RANZCO 2017
RACP Prize for Medicine (1st in cohort in Medicine at the University of Melbourne), Royal Australasian College of Physicians 2011
Publications
Symons A, Chan HH & Mainster M. Photic Retinal Injuries: Mechanisms, Hazards and Prevention. Ryan's Retina 6th edition, Elsevier 2017
Chan HH & Kong YX. Chapter 2 The Asymptomatic Patient with Elevated Pressure; and Chapter 8 Acutely Symptomatic Elevated Intraocular Pressure. Clinical Decisions in Glaucoma 2018
Chan HH & Salmon JF. Steroid-Induced Glaucoma. Submitted to Medical Journal of Australia, May 2018
Chan HH, Hardy TG & McNab A. Spontaneous Orbital Hemorrhages associated with the Extraocular Muscles. Submitted to Orbit, June 2018
Yao A, Chan HH, Macdonnell R, Shuey N, Khong JJ. Bilateral Facial Nerve Palsies secondary to Chronic Inflammatory Demyelinating Polyneuropathy following Adalimumab treatment. Clinical Neurology and Neurosurgery 2018; 164: 64-66
Chan HH & Kong YX. Glaucoma Surgery and Induced Astigmatism. Eye and Vision 2017; 4:27
Chan HH, Asadi H, Dowling R, Hardy TG & Mitchell P. Facial Nerve Palsy following endovascular treatment of Cavernous Dural Arteriovenous Fistula. Orbit 2015; 33(6): 462-4
Chan HH, Ong DI, Kong YX, O'Neill E, Pandav SS, Coote M & Crowston JG. The Effect of Monoscopic versus Stereoscopic Viewing Conditions on Optic Nerve Evaluation. American Journal of Ophthalmology 2014; 157(5): 936-944
Li V, Hall A, Kane J, Chan HH & Butzkueven H. Continuing fingolimod after development of macular edema. Neurology 2014; 1(2): e13
Dunstan E, Lester S, Black R, Rischmueller M, Chan HH, Hewitt AW & Hill C. No Association Between FCγR3B Copy Number Variation and Susceptibility to biopsy-proven Giant Cell Arteritis. Arthritis 2013; Article ID 514914, doi:10.1155/2013/514914
Dunstan E, Lester S, Rischmueller M, Chan HH, Hewitt AW & Hill C. TLR4 polymorphisms are not associated with biopsy proven Giant Cell Arteritis. Clin & Exp Rheum 2013; 32(3s82):26-29
Chan HH, Meher-Homji Z, Gomes R, Sweeney D, Thomas G, Tan JJ, Zhang H, Perbellini F, Stuckey D, Watt S, Taggart D, Clarke K, Martin-Rendon E & Carr C. Human Cardiosphere- Derived Cells from Patients with Chronic Ischemic Heart Disease can be Routinely Expanded from Atrial but not Epicardial Ventricular Biopsies. Journal of Cardiovascular Translational Research. 2012; 5(5):678-87
Shrestha M, Chan H & Gurung R. Gender Equity in Eye Health in Nepal: A Hospital-Based Study. Nepalese Journal of Ophthalmology 2012; 4(8):277-281
Assisted in Nguyen DQ, Niyadurupola N, Tapp RJ, O'Connell RA, Coote MA, Crowston JG. Effect of phacoemulsification on trabeculectomy function. Clinical & Experimental Ophthalmology. 2014; 42(5):433-9